News
Posted by Matt Hayes on
Technical water, as used for high-pressure pumps in waterjet cutting, differs in some components from tap water that has been treated as drinking water. Among those harmful to the high-pressure range are gases such as CO2 or oxygen, and above all dissolved solids such as calcium, manganese, iron or silicate compounds. If the concentrations of these water components are too high, these substances can sometimes no longer be kept in solution under pressure and precipitate.As a result, damage to the HP components in the high-pressure system is caused by mechanical and corrosive effects or cavitation, as well as damage to...
Posted by Matt Hayes on
  The purpose of this announcement is to notify you that ALLFI Waterjet Inc. has moved from the location in Kansas City to a merged location with ALLFI Robotics USA, we are in full operation at our new facility, which is located at: 48829 West Road, Wixom, MI 48393 Please update your records to reflect our new location. All deliveries, payments and correspondence should be sent to the new address, please do not mail or send any items to our former location. With this much larger location it will allow us to serve our growing waterjet robotic and waterjet components...
Posted by David Wootton on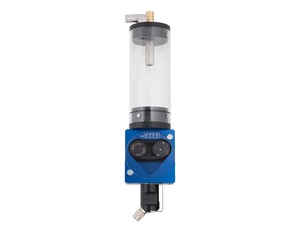 Despite the smaller dimensions of the feeder, the filling quantity of the Plexiglass tank has increased. The abrasive quantity can be dosed with increased accuracy and up to 1000 grams of sand per minute can be conveyed. The major innovation is our new backflow prevention system, now offered as standard feature. Clogging of the hose or backflow of a water-sand mixture will no longer lead to water backing up in the feeder. This protects the belts and the motor, but most importantly to the operator they will have the ability to restart the feeder in a matter of seconds. Customers...
Posted by David Wootton on
Stans, Switzerland -  ALLFI Group AG has announced the successfully completed acquisition of Panwen Robotics Inc. of Shanghai, China. The new business unit will be known formally as ALLFI Robotics, Inc. with headquarters in Stans, Switzerland. Manufacturing and sales offices are located near Detroit, Michigan USA and Shanghai, China. Additionally, multiple ALLFI Group AG waterjet component locations will provide further global support for Asia, North and South America, and Europe.  The combination of Waterjet Robot Cutting Cell Solutions and ALLFI's waterjet components business creates a well-rounded, high-quality option for Automotive manufacturers and the overall waterjet market. The ALLFI Group takes...
Posted by David Wootton on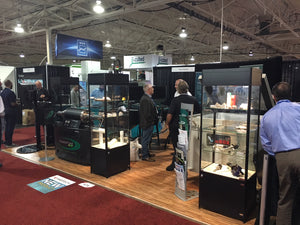 Thanks to an invitation from
Samzach Enterprises
, our partner in Canada for Allfi Waterjet, Inc. parts and consumables, we attended
Fabtech Canada 2018
at the Toronto Congress Centre last week.
---